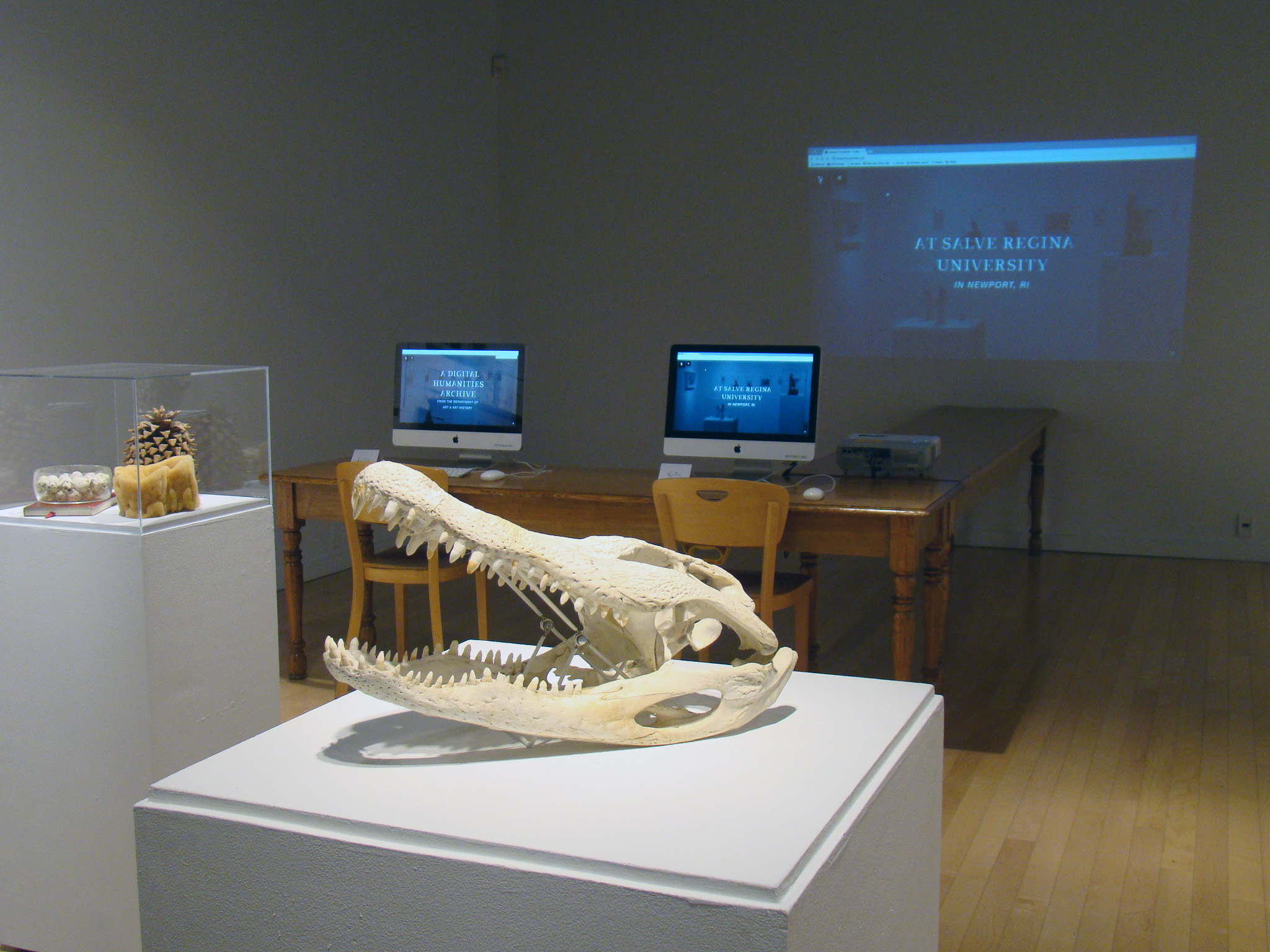 ENCOUNTERING WONDERS: A VIRTUAL CABINET OF CURIOSITIES FROM NEWPORT COLLECTIONS, NOVEMBER 9 – 21
November 9 – 21, 2017
Opening Reception: November 9, 2017 from 5:00 to 7:00 pm
The Dorrance H. Hamilton Gallery is pleased to announce the opening of Encountering Wonders: A Virtual Cabinet of Curiosities from Newport Collections, a multi-media exhibition that highlights objects of wonder from Newport collections.
Encountering Wonders celebrates the launch of a new virtual exhibition space that offers a digital archive and catalogue essays about the works curated in the Curious & Collected show that the Hamilton Gallery hosted from January 26 – March 8, 2017. While the Curious & Collected exhibition explored the tradition of cabinets of curiosities by presenting an array of images and objects in the gallery, Encountering Wonders highlights new scholarship that provides a contextual understanding within which to understand these works.
This exhibition offers the experience of visiting a cabinet of curiosity by transforming the Hamilton Gallery into a space of wonder and exploration. Specimens, natural wonders, books, and other works, including some pieces from the original Curious & Collected exhibition, offer visitors the opportunity to delve deeper into the tradition of collecting and its ties to Newport. A truly interactive exhibit, Encountering Wonders includes computers in the gallery that allow visitors to learn about and study in greater detail the curious objects gathered and their intriguing histories.
NEWPORTCURIOSITIES.COM features the work of Salve Regina University's student curators, scholars, and designers. The presentation of works, research, catalogue essays and website design were all created by students as part of a class on Curatorial Practices led by Professors Ernest Jolicoeur and Anthony F. Mangieri of the Department of Art and Art History. Newportcuriosities.com gathers and analyzes works from the collections of the Newport Historical Society, Salve Regina's Noreen Stonor Drexel Cultural and Historic Preservation Program, as well works from the private collections of Nicholas and Shelley Schorsch and James Baker.
Encountering Wonders runs from November 9 though 21, 2017. On Thursday, November 9 the university community and the general public are invited to attend an opening reception. The reception will run from 5:00 to 7:00 pm in the Dorrance H. Hamilton Gallery.
The Dorrance H. Hamilton Gallery is located in the Antone Academic Center on the campus of Salve Regina University. It is handicap accessible with parking along Lawrence and Leroy Avenues. Its exhibits are open Tuesdays through Thursdays 11:00 to 6:00 pm, Wednesdays and Fridays 111:00 to 5:00 pm, and Saturdays and Sundays noon to 4:00 pm. The gallery is closed on Mondays. We invite you to visit us.
https://art.salvereginauniversity.com/wp-content/uploads/2017/11/25021042018_d9b75da246_o.jpg
1536
2048
Web Master
https://art.salvereginauniversity.com/wp-content/uploads/2023/11/Hamilton-Gallery-white-300x37-1.png
Web Master
2017-11-08 15:58:49
2019-09-18 14:23:53
Encountering Wonders